Shortly after the closing of the stock market on Tuesday, Apple announced the resignation of an executive at year-end. Since then, Apple shares have fallen 1% in the OTC market. In terms of amount, 9 billion dollars (about 10 trillion won) of the market capitalization has disappeared. Jonathan Ive (52), Chief Design Officer (CDO), has over 20 years' experience designing Apple's flagship products such as the iPhone and iPad.
However, when Apple CEO Steve Jobs died in October 2011, Apple shares fell only 0.23%. Ive's influence is that big.
Ive is called a business partner who has made Apple mythology with Jobs. When Jobs came up with a product that was not in the world, Ive built it into a product. The 'aesthetics of simplicity' that Jobs pursued was embodied in sketches by Ive.
He was born in 1967 in London, England. Until college, he was close to 'computer illiteracy' and he dreamed of becoming a car designer, but he did not even think about electronic design. In 1989, Apple's Macintosh PC changed his life. "I was fascinated by the intuitive design that made it so easy for people who are not familiar with computers like me," Ive said.
Eve became Apple's designer in 1992. In fact, he was not noticed early in his career. Since Jobs left the company in 1985, Apple has become a company that focuses on product performance and price rather than design. Because of the failure to differentiate products, Apple ran into a default crisis in the mid-1990s.
When Jobs returned to CEO in 1997, Ive got a chance. In 1998, Ive's first work, the all-in-one desktop "iMac" hit a big hit. The design of translucent material, which is visible through the inside, shook the conventional PC market which was gray only. Apple, which had a deficit of $ 1 billion in 1997, made a surplus of $ 400 million in 1998.
The second hit was the iPod, released in 2001. Ive has succeeded in a novel product that rubs or manipulates the "wheel", unlike the conventional MP3 player that operates by pressing the button. Since then, the iPhone, the iPad in 2010, and the Apple Watch in 2015 have been born through his hands. "I cannot emphasize the role of Johnny (Iv nickname) who contributed to Apple's resurgence," said Tim Cook, CEO of Apple. Ive was knighted in 2012 by the British Royal Family.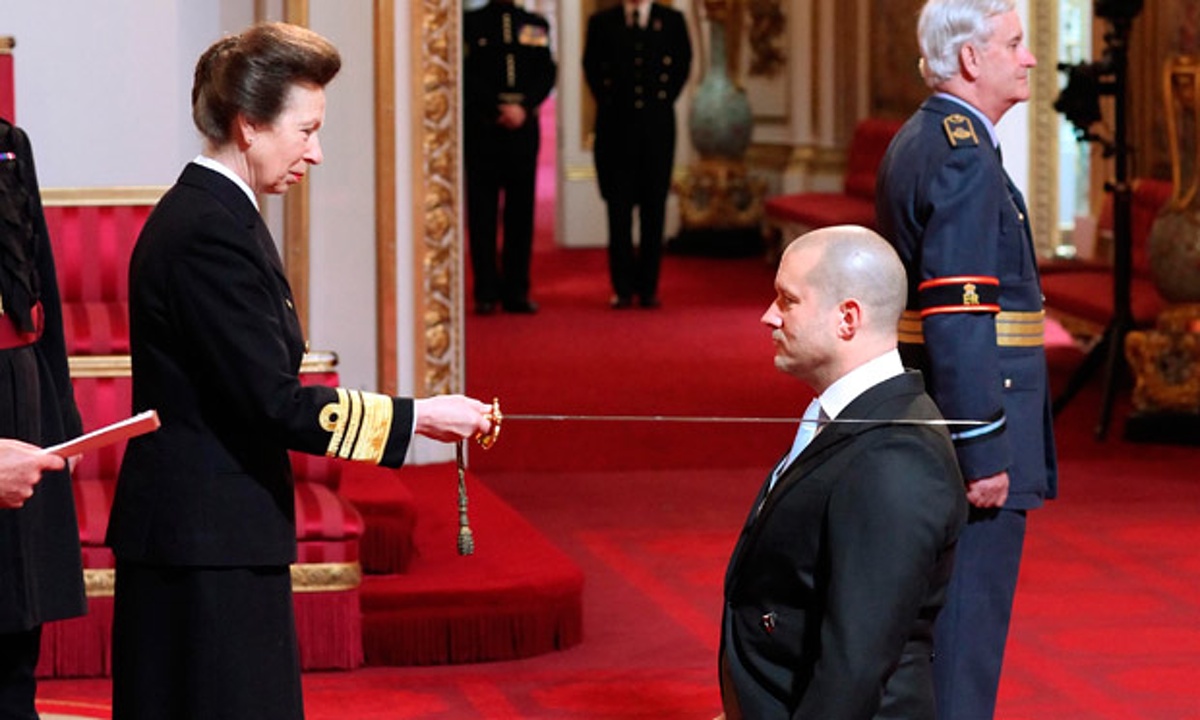 Jobs called Ive "my soul mate". So Ive knew Jobs well and was able to express his philosophy in design. Ive and Jobs walked together almost every day and talked about product design. The company called their names 'Jobs' and 'Ive' together as 'Jives'.
The two resemble even obsession with detail. Ive made 1000 prototypes each time he designed one product. "It's easy to change, but it's very hard to get better," he said in an interview in the past.
Jobs respected Ive's opinion. When Ive designed the iPod, he said it would make the product itself, as well as the charging cable and earphone in white. Until then, most of the earphones were black, and Jobs was skeptical of making the entire product in white. But Ive convinced him that "I put a colorful color on the iMac so that the color of the iPod is simple," and Jobs accepted his opinion.
Ive was named the most influential person in Apple after Jobs. He was once considered CEO of Jobs, but he was told that he would continue to work as design manager and rejected it. Ive plans to come up with a design company called "LoveFrom" from Apple this year. Bloomberg reported, "The first customer of Love forums is Apple." "It's time for a natural and tangible change to happen," Ive said.